Posted by happygaiwan
I didn't ask for much tea this Christmas. Just a tube of Sejak that I understandably didn't get because my parents just don't understand why tea should cost a dollar a gram. I'm not too broken up about it, to tell the truth.
I DID get tea, though, from my aunt and uncle in Alberta, the same ones who gave me the TEA book by the French-Canadian dudes. It was a nice gift: ten little single-serving packets of tea and a brewing mug.
And here's the tea: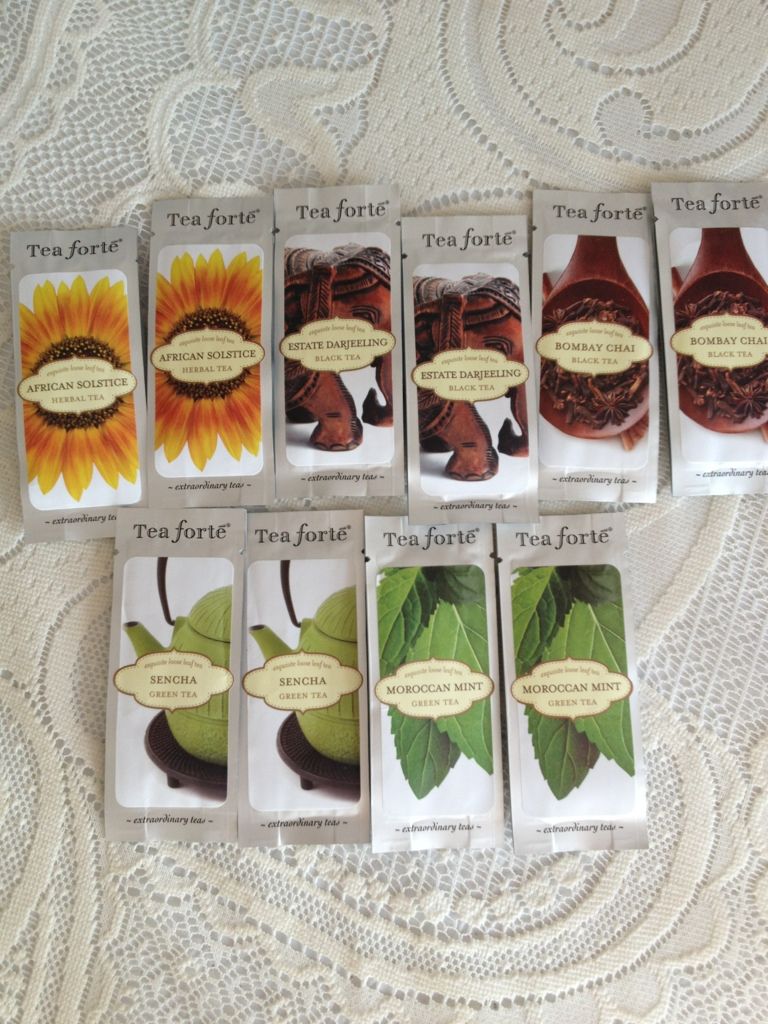 teaFORTE? Who?
I hadn't heard of them, either. Yet here I am with a bunch of their tea.
Now, I'm not going to denigrate my aunt and uncle's gift. They know I like tea, so they gave me tea. I am really happy that they gave me tea. BUT…
Well, I'm not too optimistic about the quality of the contents of those convenient little sachets. Looking at teaFORTE's website shows a generally flavoured-tea-for-non-tea-people vibe. Not a single unflavoured white tea, for instance. The brew cup's infuser basket (sigh) only goes about an inch into the giant mass of liquid the cup itself holds, not boding well for proper infusion. The "Sencha" is from China (at least they are being honest about this sort of thing), the "estate" in "Estate Darjeeling" is not specified on the package, though it is on the website…it's just not looking good.
Still, since this is a gift, I'm going to brew these teas in accordance with the brewing instructions (which are on the website but not on the packages) in the brewing cup and give them a fair shake. Look for those posts in the coming days.
-Happy G
PS: If these teas turn out to be shitty, boy am I gonna have to drink a lot of shitty tea. Look at the size of that brewing mug!